Ahead of his visit to Dublin next Monday, Terrence Masson kindly agreed to answer a few of our questions, as we are impatiently waiting to ask meet him in person and ask him a lot more!
Chair of the MFA Computer Arts department at the School of Visual Arts in NYC, Terrence is an animation and visual effects artist and producer with 30 years of production and education leadership experience. He came up through the ranks on more than 20 feature films including Hook, True Lies, Interview with the Vampire and three Star Wars movies; his work also includes short animated film, broadcast, video games and interactive media. He developed the original CG animation method for South Park in 1996 and his short film 'Bunkie & Booboo' won first place in the World Animation Celebration.
Hi Terrence! Who are the artists or artworks that inspire you the most, within or outside the film & animation realms?
I have an Art History minor with my undergraduate degree, so learned early to appreciate the masters including abstract expressionism, surrealism… Leonado DaVinci always.
What skills do you think will be important for the Animation and Visual Effects industries in the future?
Fundamental skills like figure drawing, color theory, composition, lighting, etc. will always be critical, combined with the ever changing new tech, like AI and Machine Learning, VR/AR/MR …
How important is it to stay ahead of the curve with regards to learning new technology in the Animation and Visual Effects industries?
Very! (See above) But always along side fundamentals!
What does lifelong learning mean to you as an Animation/Visual Effects professional?
For me, I get bored easily doing the same thing so I'm always looking our for newer, unsolved problems, so-called "impossible" tasks, combining things in new ways … and learning from my students as they explore, fail and discover 'happy accidents'.
What are the areas of growth in the Animation and Visual Effects industries? Comparatively, what are the areas of decline?
While not new, the various XR tech (VR/AR/MR) are becoming mature in many ways both tech, creative use and application … but on the very near horizon is AI and Machine Learning which will have a massive and profound effect on everything we do.
In terms of your own experience of interdisciplinary collaboration, can you tell us about your most memorable experience?
I have so many, but building and running the "Image Engineering" group for Douglas Trumbull on the Luxor project was insanely cool … taking art department sketches, developing them in 3D with Alias, outputting files to stereolithography for the modelshop to use in building miniature sets, working with Doug to refine and previsualize camera moves that would drive the massive gantry motion-control camera and match move with the CG elements … all in 1992!

Finally, is there an upcoming artist you would like to mention, someone we should keep an eye out for?
One that comes to mind is Goro Fujita who not only is a brilliant artist but someone who is using the latest tools and applications and making a huge effort to share everything he does online to inspire others.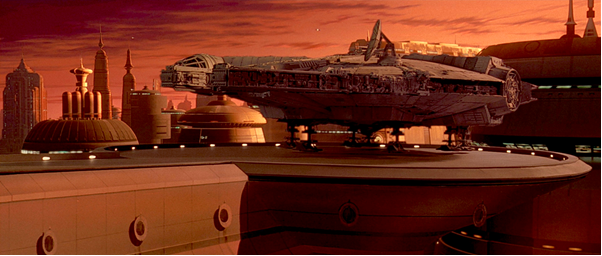 Animation Skillnet are delighted to be partnering with Screen Skills Ireland and Animation Ireland to host a discussion with Terrence Masson on Monday the 8th of April from 6pm to 8pm.
Please apply/register online through Animation Skillnet http://animationskillnet.ie/event-registration/?ee=248 by 12pm on Friday the 29th March 2019. For further information, please email Sorcha.scully@screenskillsireland.ie